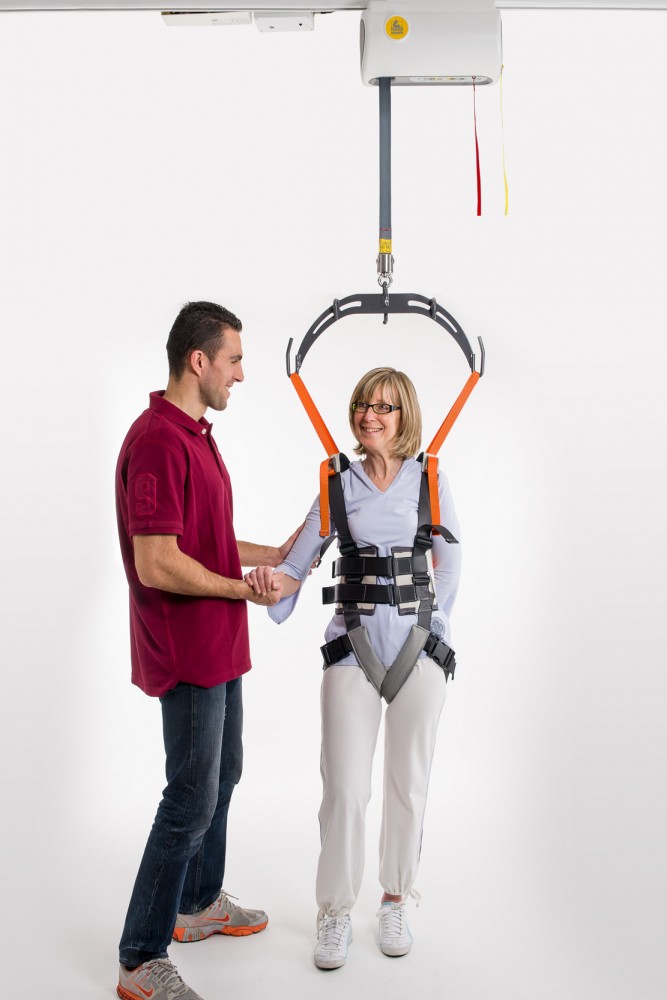 Walking harness
For gait training and ambulation
Relieves body weight.
Prevents falling.
Can be adjusted to suit the user's physique.
Available in S,M and L.
Walking harness
The ability to adjust this harness with numerous belts and buckles makes it an ideal tool for properly supporting the shoulders, stomach, chest and legs during gait training and ambulation. The safety strap further supports the user if fatigue is a problem during training.