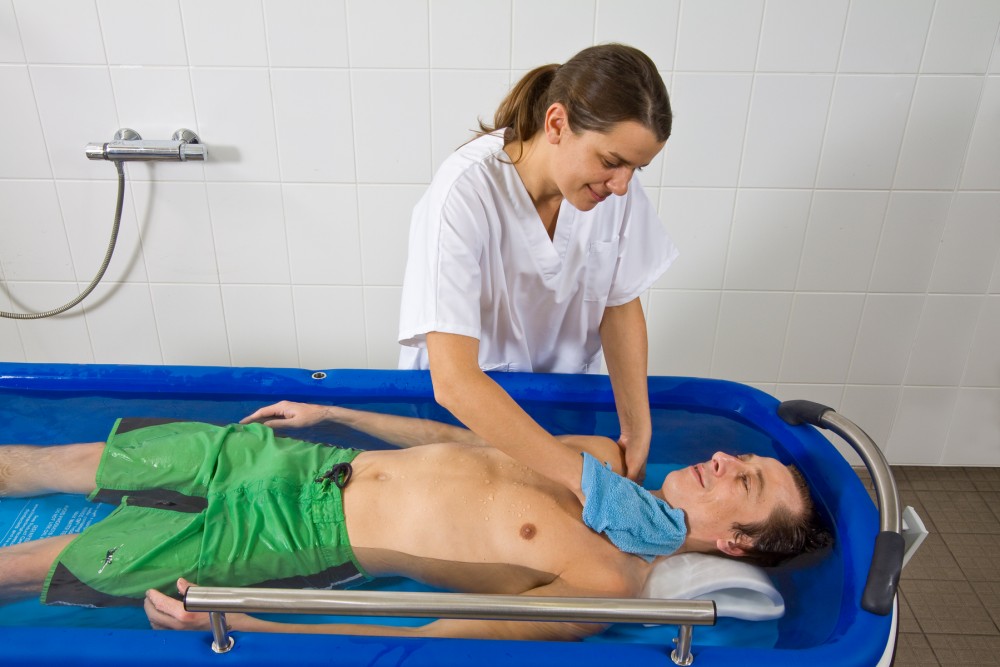 3-in-1 system: shower, bath, and treatment
Three functions: can be used as a shower stretcher, shallow bath, or treatment table.
The rim of the shower trolley can be raised and lowered electrically to make showering comfortable and convenient. With the rim in the highest position, it serves as a shallow bathtub.
The lying surface of the shower trolley is pleasantly soft, feels warm, and is easy to maintain.
The entire shower trolley can be raised or lowered electrically to wheelchair height. The shower trolley can even be lowered to a level where users can sit down on it without assistance.
Bottom clearance for a mobile lift.
Moveable on castors.
Rechargeable battery.
Maximum capacity: 220 kg.
Option: removable sidebars.
Option: removable stainless steel side bars
If possible, the patient is able to actively help during washing or the treatment by turning sideways and simultaneously pulling up on one of the side bars. The side bars can also be used as extra sideways safety during use or transport.