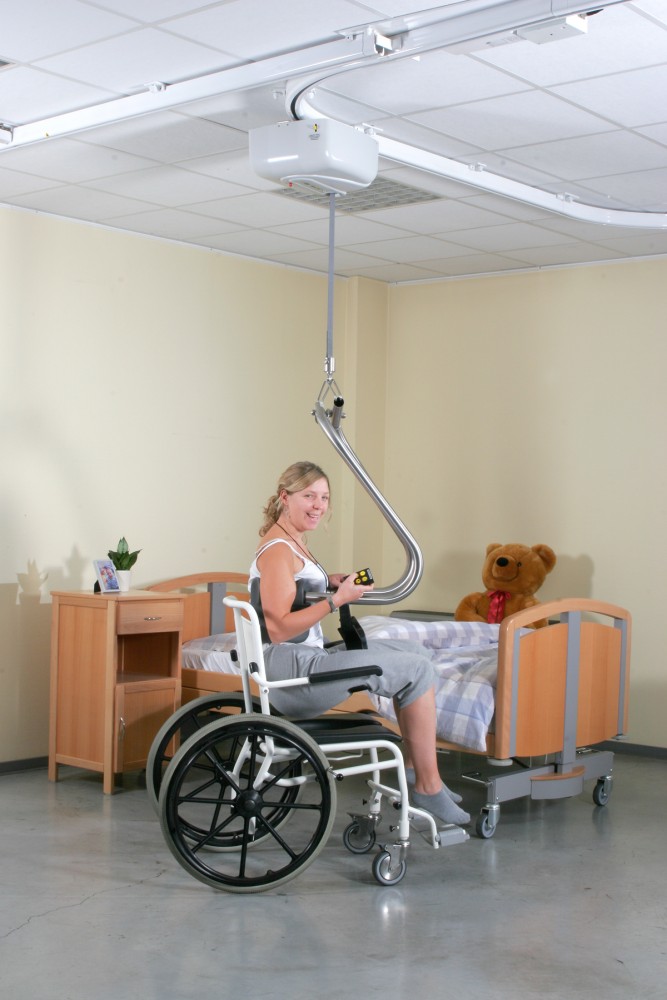 Electric points
Change course easily in three directions
Electrically operated switches allow the ceiling motor to travel in three or four directions in order to reach different rooms.
Can be operated manually with a separate control or with the infrared remote control unit of the ceiling motor.
No separate power supply necessary (operates from the ceiling motor battery).
Cannot be used with the portable motor.