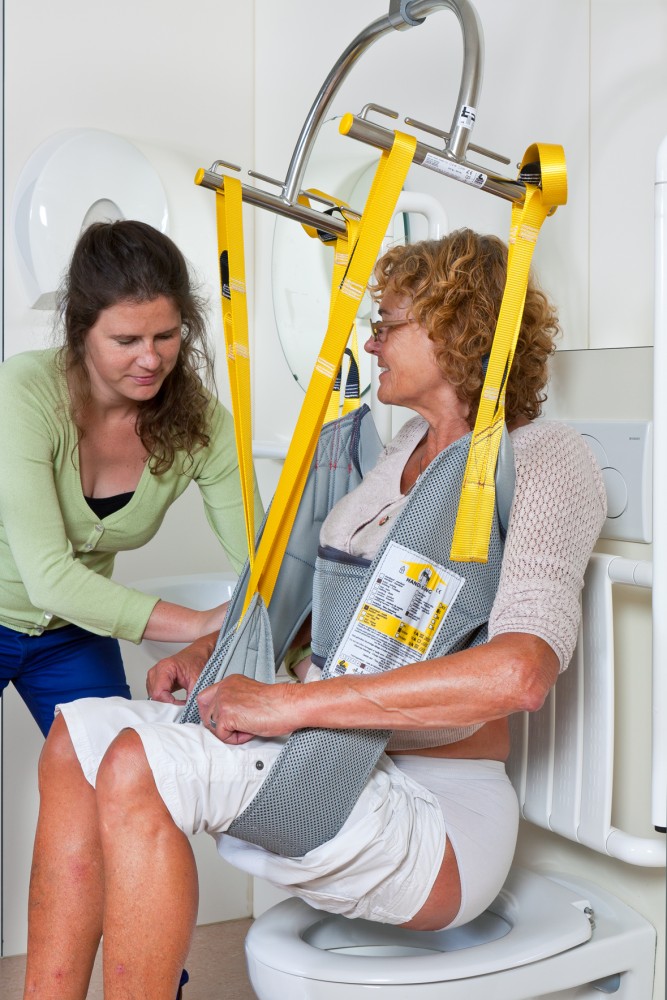 Hygiene sling (standard toileting sling)
Suitable for all transfers, and ideal for the toilet
The bottom and lower back remain free thanks to the large opening.
The user's trousers can be lowered while the user is supported by the sling.
Includes a waist belt with Velcro closure for added safety and support.
Easy to fit.
With or without head support.
Variant: sling with lower back section for increased support.
Hygiene sling (standard toileting sling)
Sometimes referred to as a toileting sling, this model is especially designed to make toileting possible while in the security of the sling. The large cut-out area behind the thighs and up the lower back allows access to the clothing so the user's pants can be removed while he or she is in the sling.
2

Versions
Hygiene sling with head support
One piece sling to access the toilet
Head support for those with limited head control
Open seat and lower back to manage clothing to go to the bathroom
Available in PVC material to get to the tub
Padded thigh flaps for comfort
Can be used with a 2 or 4 point spreader bar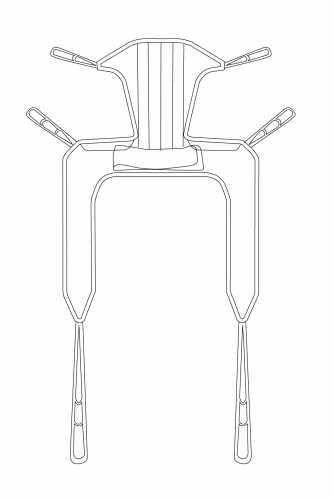 Hygiene sling without head support
Transfer to the toilet with ease
Easy fit for those that don't require head support
Access pants to go to bathroom
Available as PVC bathing sling to access the tub
Padded thigh flaps for comfort
Can be used with a 2 or 4 point spreader bar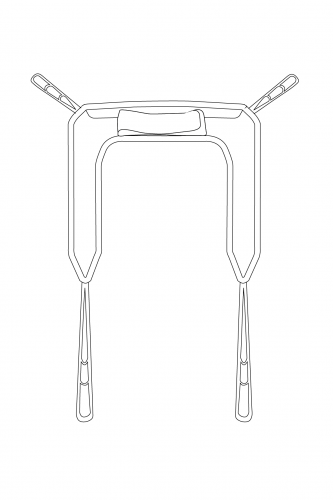 Tailor-made slings
A sling can be customized to accommodate the end user needs.
Change the material, adjust the straps, modify the closures.
The SureHands representative will assist to create a personal design to work safely and accomplish the goals.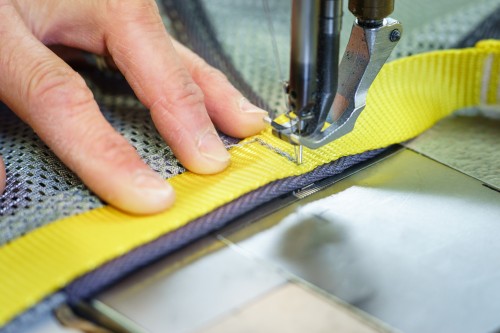 How to choose the right type of sling?
Rely on the SureHands trusted adviser. Discuss where transfers will be made, any special requirements, and all sizing considerations. The appropriate sling benefits the end user and the caregivers.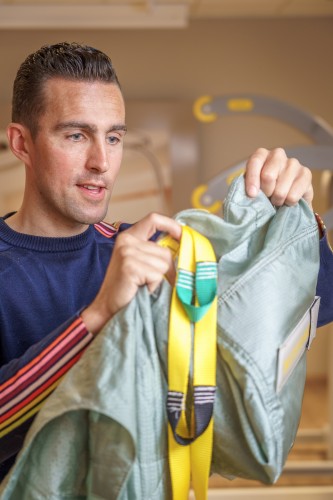 How to choose the appropriate size sling?
A general guide of height and weight will be considered. Our advisors will assist to make sure the most suitable sling is provided.
Durable, dependable slings : focus on safety and quality
Surehands manufacturer subjects the slings to extreme testing to ensure quality and safety. The slings undergo 30,000 test cycles in specially designed equipment to test endurance and quality.