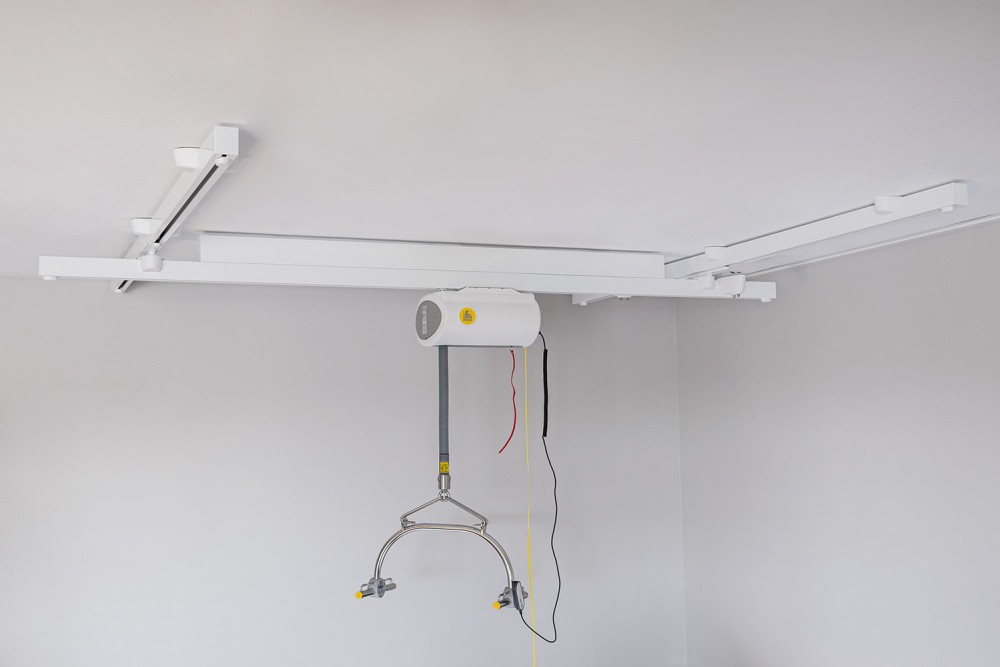 Traverse Rail
Full Room Coverage
Transfer anywhere in the room
Parallel rails can be mounted to the ceiling, or wall to wall
A manual version is easy to use with little effort from the caregiver
An electric version is available so the entire system can be used independently
Accessing an adjoining room is possible with the optional traverse connection
Traverse Rail
A traverse rail system makes a space accessible over almost the entire surface. The system consists of two fixed parallel rails and one traverse rail that can be moved over the entire length of the parallel rails.
This system can be perfectly used in big spaces and in small spaces (like corridors) where curves are not possible. It is an ideal solution for rooms that are divided with partitions that do not reach the ceiling.
With or without assistance
A manual traverse rail is for assisted use. An electrical version for independent use. In this case, the traverse rail is operated with a six-channel infrared remote control that makes it possible to go forward and backward, to the left and the right and to ascend and descend.