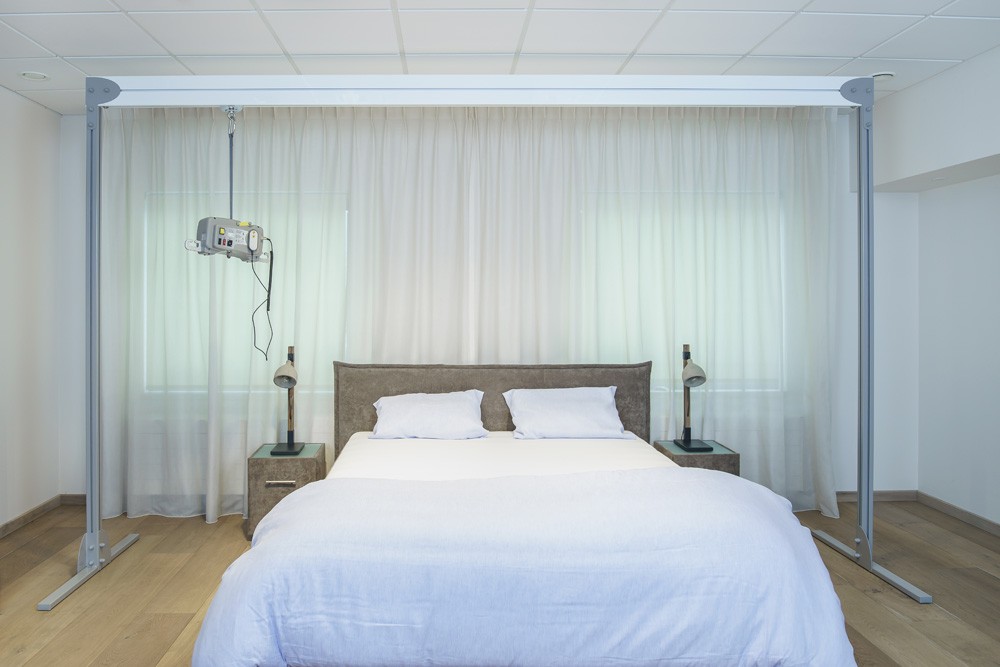 The Freedom Bridge
Free-Standing Rail System- No Wall or Ceiling Modifications
Perfect option for apartment or condo.
Adjusts to fit the space available.
Easy to install and move, can be a temporary or permanent solution.
Can be flush mounted against the wall.
Compatible with a fixed or portable motor.
The Freedom Bridge
The freestanding rail system is recommended if attachment to the ceiling and walls is not possible, or as a temporary solution. Drilling in walls or ceiling is not required. It is however possible to attach one end of the rail to the wall and leave the other end freestanding on a side support. The solid and stable side supports are adjustable in height. The length of the rail can also be adjusted in order to position the side supports against the walls.
The system can be easily installed and (re)moved. The freestanding rail system is compatible with the ceiling motor or portable motor.
This simple system allows movement in two directions and is perfect for apartment or condo's where installed rail is prohibited.