The lift of choice for Homes for our Troops
It's no wonder that SureHands Lift & Care Systems has been the lift of choice for Homes for our Troops for years.
Our systems offer custom designed solutions for independent use or attendant care. Overhead ceiling systems with multi-directional track options, wall lifts and floor-based mobile units offer consumers alternatives to completely overcome physical and architectural barriers to accomplish normal activities of daily living.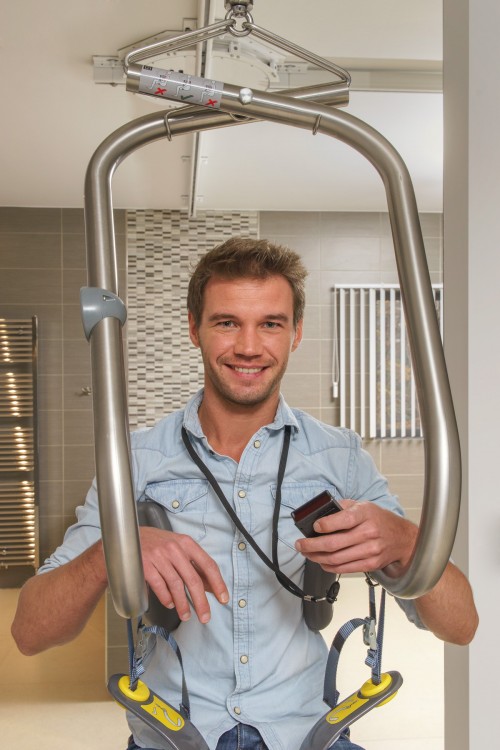 The unique function of the Body Support makes it the best option for those that are able to use a lift independently.
And if you want to know how it works for the end user… try it!
SureHands has a team of experts throughout the USA that Homes for our Troops counts on to provide an evaluation and you can too.
The SureHands representative will determine if the end user has the proper muscular tone for a Body Support and if not, no problem, there is always an appropriate solution with one of the many SureHands Slings.